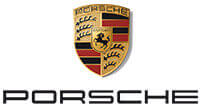 At Porsche, we have been working for decades to turn dreams into goals, to make driving an experience and to bring the future into the present. We truly believe that convenient charging solutions are a key factor for making our e-mobility journey a great customer experience. Our network is about to grow, and we want to do this together with you. Join us on this journey towards electric mobility and a more sustainable future. Let's create a charging destination, that leads in customer desirability. A destination, for those who follow their dreams.
Porsche is going electric.
So are our mutual customers.
Let's go together!
More information
Porsche Destination Charging
We help to ensure that exciting journeys are followed by an even more enjoyable stay, and vice versa.
Become a partner.
Be part of an ever-growing global network:
Porsche Destination Charging is a global charging network with an ever-growing scope of partners. Together, we offer drivers of fully electric Porsche sports cars and plug-in hybrids convenient charging options at exclusive destinations such as hotels, restaurants, golf clubs and marinas.
This is our proposal:
Up to 2 free Porsche chargers, compatible with most electric vehicles
Technical assistance for installation
Promotion in the navigation system and on Porsche.com
A reliable long-lasting partnership
These are your benefits:
Increase the visibility of your destination.
Attract electric vehicle drivers.
Increase access to Porsche customers.
Show the sustainability of your business.
Increase the value of your destination.
Be part of a global network of premium destinations.
We help you with marketing:
We will provide you with branding material such as the Porsche Destination Charging sign and direction signs. Moreover, you can hold Porsche community events or events with Porsche participation at your destination - with our support.
These are your contributions:
Sufficient parking space for large Porsche vehicles (min. 2.6 meters wide)
Charger installation (e.g. three-phase installation: CEE plug 400 V/16 A, 3p)
Free charging sessions for Porsche customers
Frequent visual check of correct operation
Cost coverage for maintenance, electricity and remaining installation fees
Your permission for us to apply Porsche branding materials on site
Contact us
And as for the hardware...
Porsche provides the necessary hardware for free:
11kW Porsche Destination Charger
4.5 meters of cable with a Type 2 vehicle plug
Parking & directional signage
Compatible with most electric and hybrid vehicles
Charger and vehicle connection plugs are housed in the Porsche Destination Charging Dock (wall installation) or the Porsche Destination Charging Pedestal (free standing installation)
Sign up here
As easy as following the next five steps.
1
Application for participation
Fill in the registration form by applying to participate in the Porsche Destination Charging network.

2
Verification
At Porsche, we'll check that your destination meets all the requirements for becoming a Porsche Destination Charging Partner.

3
Collaboration agreement
We will mutually sign an agreement that includes the basic conditions of the program.

4
Delivery of chargers and installation
At Porsche we will send you chargers (depending on your choice) and your destination will confirm their installation.

5
Communication to customers
We will inform our customers of the availability of the new Porsche Destination Charging point, both on our website and in our navigation systems.
Would you like to be part of us?
Please complete it as an application to participate in the Porsche Destination Charging network.
If you would like more information, please let us know here.
Consumption and Emissions.
Taycan Models (WLTP)*

Cayenne Models (E-Hybrid) (WLTP)*

Panamera Models (E-Hybrid) (WLTP)*